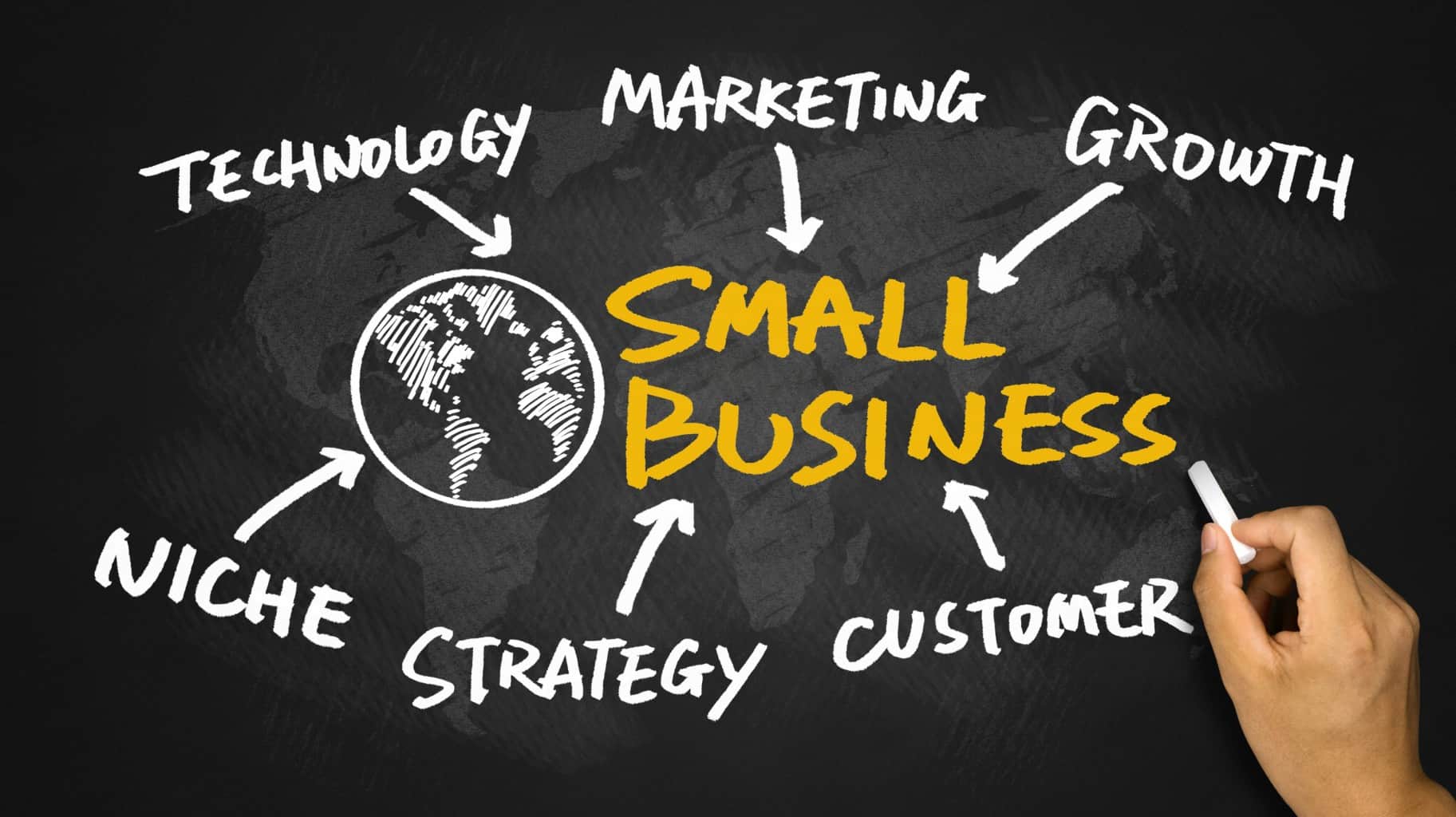 For Supporting Small Business we list the information of many , which provide support for small businesses in the Edmonton area, Alberta and Canada.
They are not affiliated with Wayfinders Business Co-operative, but are "fellow travelers" on our wayfinding journey. Some are government sources, some are not-for-profit and some for profit agencies.
Don't hurry. Take your time to study the many options, ins and outs. By
browsing you are bound to find some great surprises!
To get access to all these services, please login or register as Member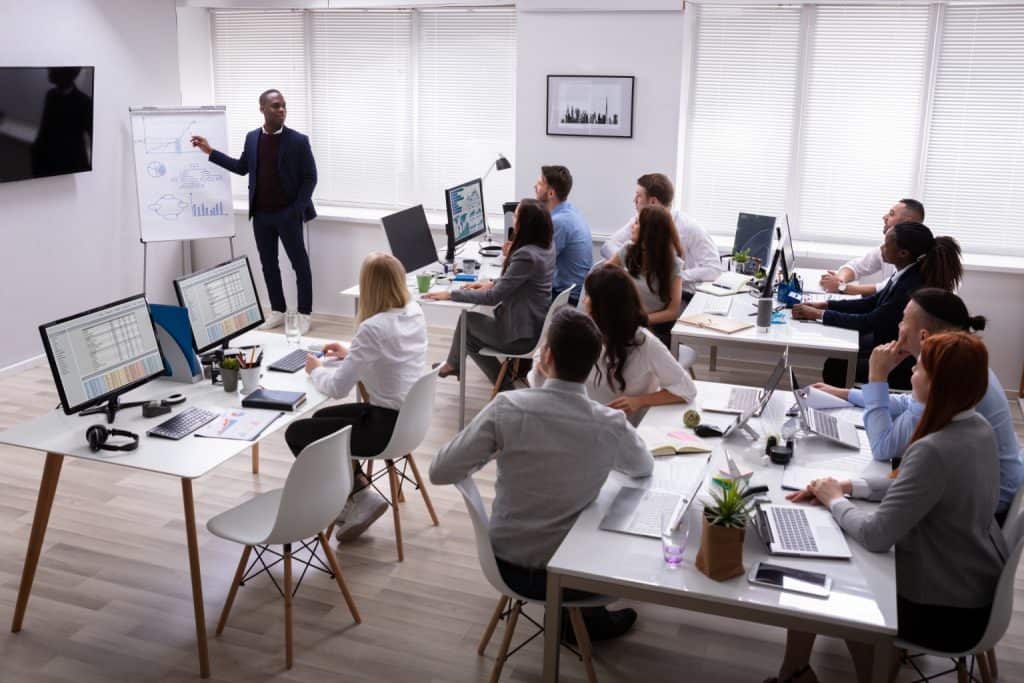 ALBERTA ENTERPRISE | Connecting Alberta tech companies to capital. Since Alberta Enterprise Corporation (Alberta Enterprise) was created by the Government of Alberta in 2008, it has connected Alberta inventors, innovators and entrepreneurs to money, markets and mentors – by fostering a thriving venture capital (VC) industry in our province. They manage a fund which, via their venture capital partners, invests into technology & innovation companies. – Alberta Enterprise © | See: https://www.alberta-enterprise.ca/resources/support-sponsorship/
STARTUP EDMONTON | Supporting entrepreneurs as they build and grow tech-enabled products is at the heart of everything we do. We're here to help you each step of the way with mentorship & programs, coworking space, community events, and lots of support to grow your team. Since 2009, we have brought together entrepreneurs, developers, students, founders, mentors, & investors to transform ideas into some of Canada's most exciting and successful start-up & scaling companies. – Start Up Edmonton © | See: https://www.startupedmonton.com/
START-UP CANADA | Startup Canada is the national rallying community and voice for Canada's 3.5 million entrepreneurs. Since launching in 2012, Startup Canada has grown to represent more than 200,000 entrepreneurs and 50 grassroots communities from coast to coast to coast. Through digital programs and flagship events, Startup Canada is the network promoting, inspiring, educating, connecting and giving a voice to Canada's entrepreneurs; supporting them to start, operate and scale businesses that build a better Canada for the world today and for future generations. – StartUp Canada © | See: https://www.startupcan.ca/
THE BUSINESS LINK | You've got a business idea and the motivation to take the next step. Find the most relevant funding, expert & confidential start-up advice, training, market research and access to knowledge and tools you need to plan and grow your business. – The Business Link © | See: https://businesslink.ca/
TEC EDMONTON | We are a business accelerator helping emerging technology companies grow successfully. We help our clients get funding, grow as entrepreneurs, scale their business and protect their intellectual property. As a joint venture of the University of Alberta and Edmonton Economic Development Corporation, TEC Edmonton operates the Edmonton region's largest health-technology accelerator and manages the commercialization of University of Alberta technologies. – TEC Edmonton © | See: https://www.tecedmonton.com/
ALBERTA WOMEN ENTREPRENEURS | Alberta Women Entrepreneurs (AWE) is a not-for-profit organization dedicated to enabling women to build successful businesses. AWE provides unique programs and services to women at all stages of business through advising, financing, mentoring, and network development. – AWE © | See: https://www.awebusiness.com/
RAINFOREST ALBERTA | Building the Next Silicon Valley. Rainforest Alberta is an informal organization of people working together to improve Alberta's innovation ecosystem. We want Albertans to know that they don't have to move away to invent, prosper, and move their ideas forward. To that end, our goal is grow the same invisible infrastructure that underlies successful tech communities like Silicon Valley, right here in Alberta. – Rainforest Alberta © | See: https://www.rainforestyeg.ca/
FUTUREPRENEUR CANADA | We provide early-stage financing, mentorship and other resources to help aspiring entrepreneurs age 18-39 launch successful businesses that contribute to sustainable economic development in their communities and for Canada. – Futurepreneur Canada © | See: https://www.futurpreneur.ca/en/
COMMUNITY FUTURES ALBERTA | The mandate of the Community Futures Network of Alberta is to support small business development & rural economic diversification in Alberta. We work with community and business leaders to foster rural economic growth, and are partners in building vibrant and sustainable communities. We are funded by the Government of Canada through WEDC. Each Community Futures office provides flexible and affordable small business loans, business coaching/training services and business management tools for people wanting to start, expand, franchise or sell a rural business. – Community Futures Alberta © | See: http://albertacf.com/frontpage
NATIONAL ASSOCIATION OF WOMEN'S ENTERPRISE ORGANIZATIONS OF CANADA | Committed to the growth of women's entrepreneurship, the Women's Enterprise Organizations of Canada (WEOC) works with women's enterprise support organizations to champion innovation, broaden expertise, and enhance collaboration. WEOC's members support women entrepreneurs by providing an array of services, including business skills development, access to financing, networking and export opportunities. – WEOC © | See: https://weoc.ca/
ATB ENTREPRENEUR CENTRE | We are here to help. Mentoring, networking, banking; we're passionate about seeing your inspiration come to life. Whether you're dreaming, building, or growing, the ATB Entrepreneur Centres offer a powerful set of tools to help your business and personal finances grow together. Chat with our small business experts, build a community of like-minded Albertans, and get some valuable advice along the way. – ATB Financial © | See: https://atbentrepreneurcentre.com/
ATB BoostR | We are a rewards-based crowdfunding platform from ATB Financial designed for entrepreneurs and small businesses in Alberta. Through ATB BoostR, businesses can raise money, test ideas, and gain exposure and market insights from the "crowd" in exchange for a reward – a product, service, or fun/unique experience. – ATB Financial © | See: https://www.atbboostr.ca/
ALBERTA BUSINESS FAMILY INSTITUTE | The Alberta Business Family Institute was conceived from the collaborative efforts of a group of Alberta business families, members of the Alberta School of Business at the University of Alberta and founders of the Business Families Foundation. Built on the principle that family enterprise is the heart of the Alberta economy, this unique partnership provides knowledge and skill enhancement opportunities that foster the continued success of family-based organizations. It creates a direct link between business families and the research and study of family-owned business at an international level, as well as at the Alberta School of Business at the University of Alberta, Centre for Entrepreneurship and Family Enterprise. – ABFI © | See: https://www.ualberta.ca/business/centres/family-business/abfi
WESTERN ECONOMIC DIVERSIFICATION CANADA | WEDC has been working to diversify the western economy while improving the quality of life of western Canadians. We aim to be a leader in building a strong, competitive West by focusing on business development, innovation and community development. – WEDC © | See: https://www.wd-deo.gc.ca/eng/home.asp
GOVERNMENT of ALBERTA | Capital and financing supports for entrepreneurs. Several Alberta-based organizations create a marketplace for entrepreneurs to explore options for funding and financing their business. Programs and resources are available to enhance Alberta companies' access to capital, mentorship, management expertise, markets and supports to help them grow and diversify. Alberta entrepreneurs can access capital in a variety of ways. – Government of Alberta © | See: https://www.alberta.ca/capital-financing-supports-entrepreneurs.aspx
SOCIAL INNOVATION INSTITUTE | Community and campus, stakeholders and students—together we can change the world. If you are an individual, organization, government department or business committed to or curious about social innovation and social entrepreneurship in Edmonton, talk to us. – MacEwan University © | See: https://www.macewan.ca/wcm/SocialInnovationInstitute/index.htm
ROUNDHOUSE | We're a co-working space, located in downtown Edmonton, with a mission to bring together and inspire a community of change-makers and innovators. Co-working at Roundhouse means surrounding yourself with like-minded entrepreneurs at all stages. We're a hub for connections to be made and community to thrive. When you become a Roundhouse member, you're joining a community of innovators, thought leaders and challengers of the status quo, people who cheer you on and champion your ideas. We share our successes, struggles, stories, knowledge and ideas. – MacEwan University © | See: https://www.roundhouse.net/
CCEDNET | The Canadian Community Economic Development Network is a national member-led organization committed to strengthening Canadian communities by creating economic opportunities that enhance social and environmental conditions. – CCEDNET © | See: https://ccednet-rcdec.ca/en
SYSTEMIC DESIGN EXCHANGE | SDX is an Edmonton-based community of practice that convenes individuals interested in learning about Systemic Design as a methodology for addressing complex, real world issues. With a bias towards learning by doing, SDX aims to be a watering hole where multiple sectors can come together, learn together, and act together. SDX is a partnership between government and community. Our members cross & defy typical sectoral boundaries. Membership includes people from all orders of government, social benefit organizations, social enterprises, designers, creatives, and more. – Skills Society © | See: https://www.skillssociety.ca/projects/sdx/
ABSI CONNECT | ALBERTA SOCIAL INNOVATION CONNECT seeks to find, connect, celebrate|support Albertans who are creating|testing new ways of approaching society's most pressing problems. – ABSI Connect © | See: https://www.absiconnect.ca/
THE SOCIAL ENTERPRISE FUND | We invests in social enterprises & social entrepreneurs, providing the capital they need to successfully accomplish important public benefit missions. Our clients come in all shapes and sizes, and can be any corporate structure. Social enterprises, like any small business, require access to capital to grow. Given their sometimes unusual structure they can face challenges finding the financing they need through traditional sources. SEF acts as a patient lender, working with these organizations to meet their financing needs; loans are repayable with interest — this way, the funds can go on to assist other social entrepreneurs. – SIF © | See: https://socialenterprisefund.ca/
EDMONTON DOWNTOWN BUSINESS ASSOCIATION | The Downtown Business Association's primary role is to maintain and increase the vitality – both real and perceived – of the Downtown core of Edmonton. Through its leadership in advocacy and promotion, the Downtown Business Association supports, connects & enrich Edmonton's Downtown Community. Since 1985, the DBA has addressed its mission by producing several large events and initiatives as well as sponsoring numerous festivals and special events in our Downtown core each year. – EDBC © | See: https://www.edmontondowntown.com/downtown-business-association/
NEBA | The North Edmonton Business Association goal is to be the connector for entrepreneurs, professionals, or individuals who have an interest in doing business in geographical area of focus (From East to West – North of Yellowhead Trail). We strongly believe that by working together with businesses, professionals, government and communities, we will contribute to continually improving the profile of our geographical area and creating additional business opportunities in our growing and vibrant community We are a membership based organization with a growing network of members from various industries. – NEBA © | See: https://neba.ca/index.php
THE CROSSROADS BUSINESS IMPROVEMENT ASSOCIATION | Serving Inglewood, Prince Charles, Sherbrooke, Dovercourt, Woodcroft, North Glenora, Westmount, Prince Rupert and Queen Mary Park areas. We acknowledge and are grateful to be guests on the traditional territory of the amiskwacîwâskahikan | ᐊᒥᐢᑲᐧᒋᐋᐧᐢᑲᐦᐃᑲᐣ | Papaschase Cree First Nation & Treaty Six Territory | Métis Nation Regional Zone 4. – CBIA © | See: https://thecrossroadsbia.com/
WEBA | West Edmonton Business Association is dedicated to the continued growth and success of businesses in West Edmonton. We are committed to helping businesses achieve growth and success by providing networking opportunities, forums to hear about your successes, opinions and concerns, and education sessions. WEBA membership is comprised of businesses, professionals and organizations that are active in West Edmonton. WEBA's community involvement is executed through participation in networking opportunities, effective communication with key stakeholders, education, awareness of local events, issues and opportunities. – WEBA © | See: https://weba.org/
EDMONTON BUSINESS NETWORKING GROUP | We are business owners and working professionals that network to connect with like-minded individuals here in the YEG. One of the best things about our city is its diversity – in every aspect. We have unique skills, talents and experiences, and this group provides a welcoming community where we can grow together, create and connect. If you are interested in building key relationships with others, looking to expand your personal and professional networks, or wanting to just get out of the house to meet some new people, then this is the group for you. – © MeetUp | See: https://www.meetup.com/edmonton-business-networking/
AAISA | The Alberta Association of Immigrant Serving Agencies is a non-profit umbrella organization representing agencies that provide resettlement, settlement, and integration services to newcomers in the province of Alberta. Since 1980, we have been working to build the sector's capacity to better serve newcomers by fostering collaboration, professionalization, and member-driven research and policy work. Our aim is to facilitate collaboration and leadership within the settlement serving sector by building an inclusive welcoming and engaged society. – © AAISA | See: https://aaisa.ca/
ERIEC | There is a growing recognition that it makes sense to optimize the employment of all residents- immigrant or Canadian born. The result is more people contributing greater talents into the local economy, more long-term contributions to the community. Established in 2008, the Edmonton Region Immigrant Employment Council (ERIEC), is a business-led, not-for-profit organization dedicated to ensuring immigrants are welcomed and participate in the economy to their full potential. – © ERIEC | See: https://eriec.ca/
EDMONTON BUSINESS DIVERSITY NETWORK | EBDN members participate in an environment where there is a high level of trust and members feel comfortable sharing their experiences, asking questions and providing comments. Members contribute to a successful network by actively participating in the network. Members can volunteer/will be invited to take on various roles that recognize differing interests, abilities and resources. Participation can involve sharing experiences|resources to hosting & sponsoring meetings, providing catering, participating on committees or the executive, recruiting speakers and contributing to the LinkedIn Group. Members ensure that the information shared within the network will be kept confidential and will not be disclosed to other parties out the network, without prior authorization from the member and the network. – © EBDN | See: https://ebdiversityn.wordpress.com/